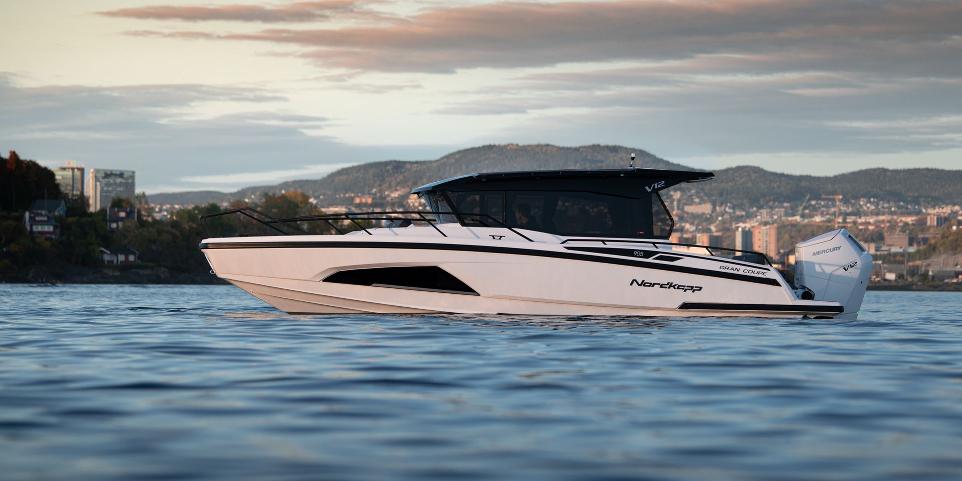 Design
Performance in a new dimension
With the revolutionary 7.6 liter Mercury V12 Verado 600hp, progressive lines and refined luxury - the Nordkapp Gran Coupe 905 V12 delivers unrivaled power.
It's more than just muscle - it's practical, efficient and spacious - it's the next bold step
Sporting the revolutionary Mercury Verado V12 600hp, the Gran Coupe 905 V12 delivers exceptional performance. Being the worlds first outboard V12 engine, the Verado V12 has ground breaking features such as a 2-speed automatic gearbox and counter-rotating propellers.
Alternatively you can opt for the screaming performance of twin Mercury 300 V8
Progressive design
Further adding to its daring design the windows are tinted and the elegant lines of the coupe are made even more aggressive with an all blacked out design.
Perfection. Perfected.
Pairing progressive technology and an exhilarating driving experience, the Gran Coupe V12 is the next bold step. With a powerful engine, a reinforced hull and exceptional handling, the Nordkapp Gran Coupe 905 V12 is built for speed and performance, offering an exhilarating ride that will leave you breathless.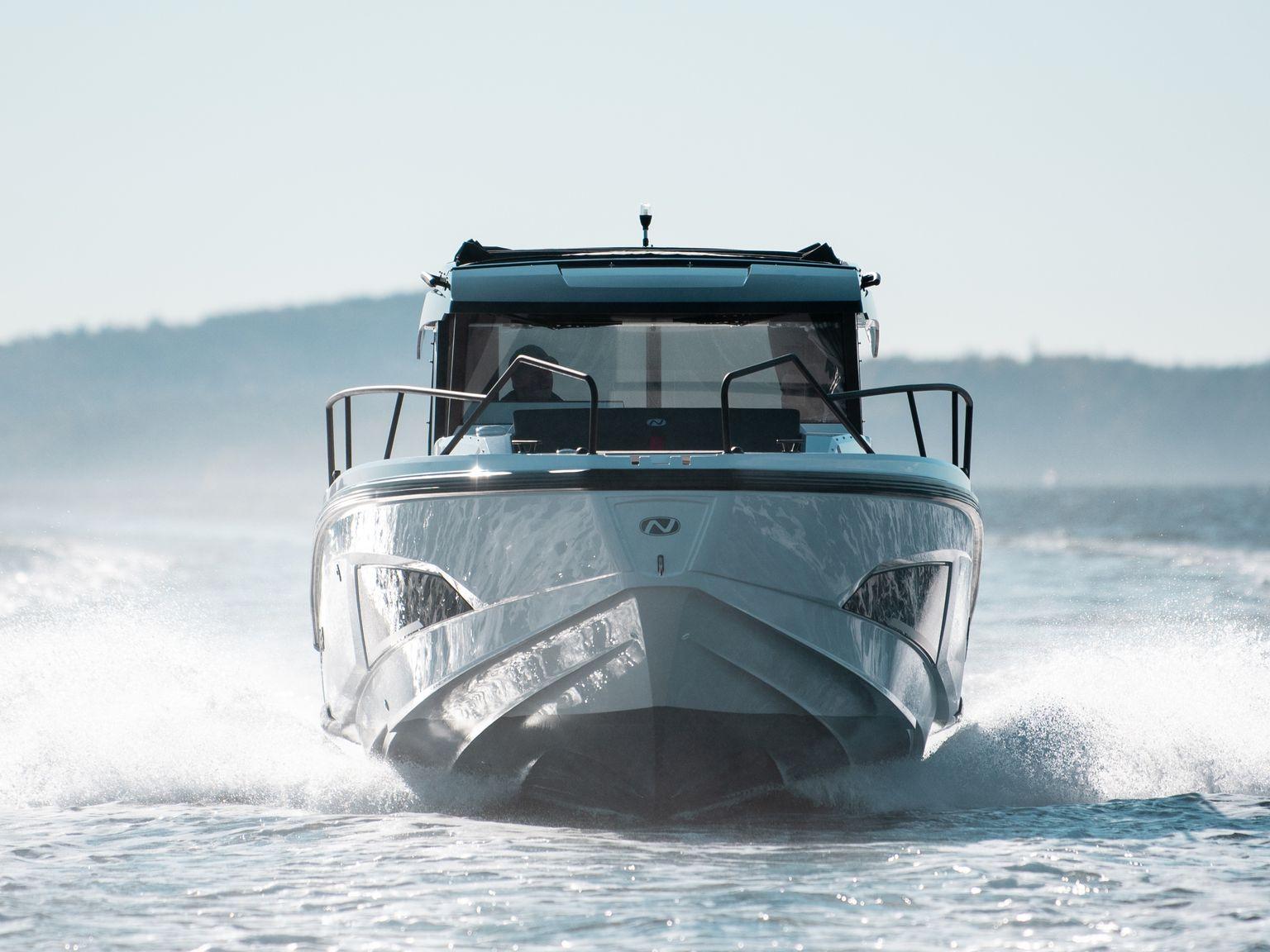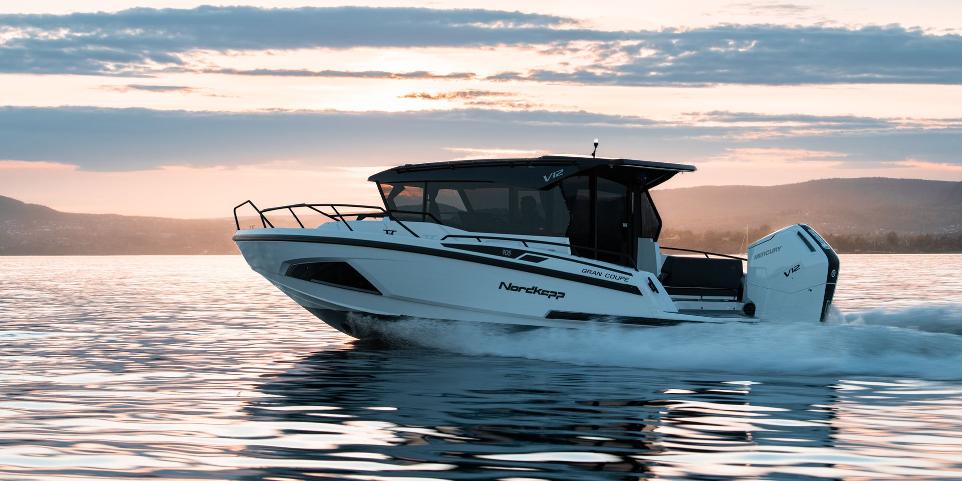 Trusty companion
With its extended equipment package the 905 V12 will take on any conditions with breeze - summer as winter you can stay comfortable using the Webasto heater.
With a stunning silhuette enclosed by the Verado V12, the Gran Coupe 905 V12 is a head turner.

Length 9.12 m

Beam 2.98 m




Net Weight 2.550 kg




Boat Height 3.10 m




Fuel Tank 309 L




Water Tank 48 L




Septic Tank 48 L



Engine power 600 hp

single outboard installation

Engine Stem length XXL




CE Classification C




Max Pasengers 9




Berths 2+2




Max speed 58 knots