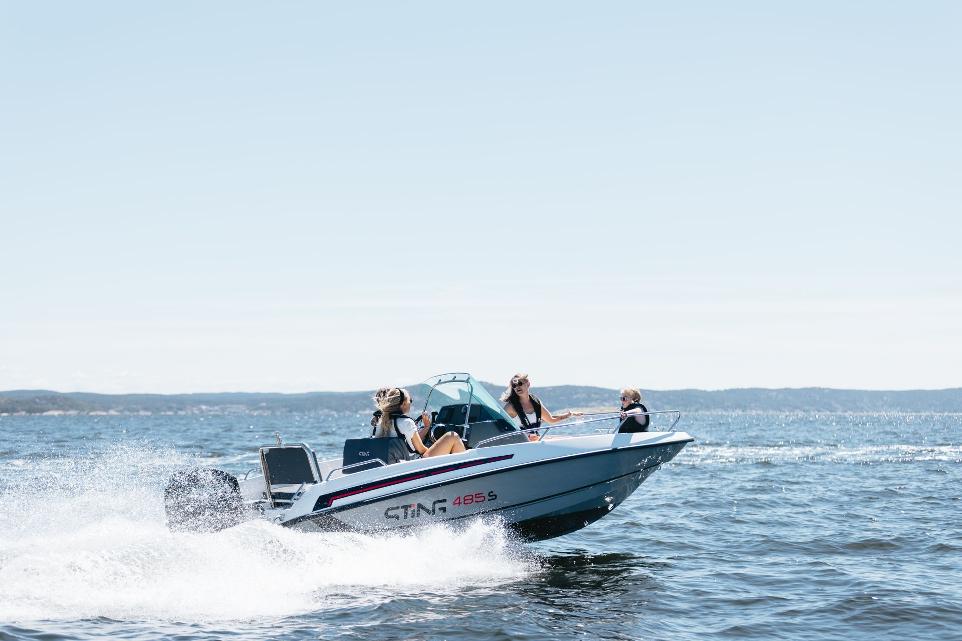 Design
The Sting 485 S is a perfect archipelago jeep for those who use the boat for shorter trips in the archipelago. The 485 S is designed so that you can move in and out of the boat more easily, at the same time as it provides easier loading and unloading with a wide bow and wide door.
In addition, you will find plenty of living room for luggage under the console and driving bench, as well a spacious and comfortable aft sofa. All these elements make the Sting 485 S perfect for those who want carefree boating and can quickly take you out on the short summer trips in the archipelago.

The bow of the Sting 485 has a wide entry and solid pulpits, which means that the boat feels easy to get on and off. The seat cushion in the bow acts as a step to get down on the deck.
The door space itself is wide and the space in front of the console is perfect for storing luggage and shopping. Precisely for this reason, the 485 S is very well suited for use in a country house or cottage, with its good space and yet practical size. Next to the console on the port side you will find the main passage from bow to stern and you will also find a passage around the console on the starboard side. The console has a tall and wide windscreen that works well in both good and bad weather.
This can also be tilted up towards the direction of travel, giving you access to a practical living room under the console itself. You will also find an open living room for things you want easily accessible, but sheltered from the weather and wind. The Sting 485 S can be supplied with a chart plotter and the engine instrumentation is positioned for a good overview.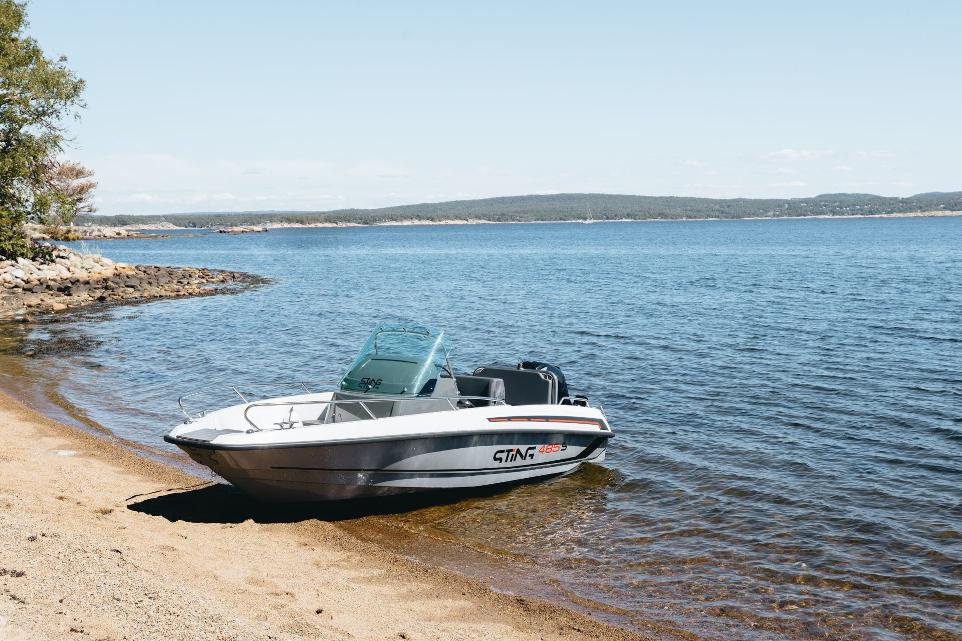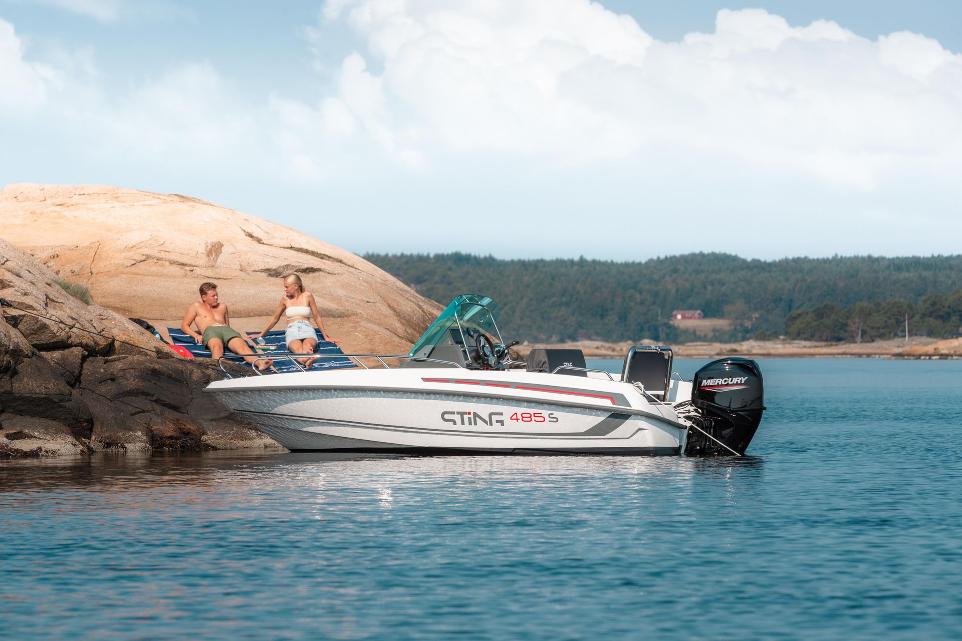 The back of the bench seat by the console can be moved towards the bow and stern, so that you can sit facing the stern bench when the boat is stationary and you have passengers. The aft bench is wide and comfortable with backrest for 2 people.
The side cushions can be removed, so that passage behind to the transom is easier. Under the side cushions you will find practical storage spaces for two of the boat's fenders.
The boat is also equipped with a bathing ladder that can be operated both from the water and from the boat. You can find petrol in the boat's stern hatch on the starboard side.

Length 4.98 m

Beam 2.03 m




Net Weight 530 kg




Boat Height 1.74 m




Fuel Tank 25 L



Engine power 40 - 80 hp

single outboard installation

Engine Stem length L




CE Classification C




Max Pasengers 5




Max speed 31 knots

with Mercury 60 hp

Cruising Consumption 0.5 l / nm

at 22 knots with Mercury 60 hp