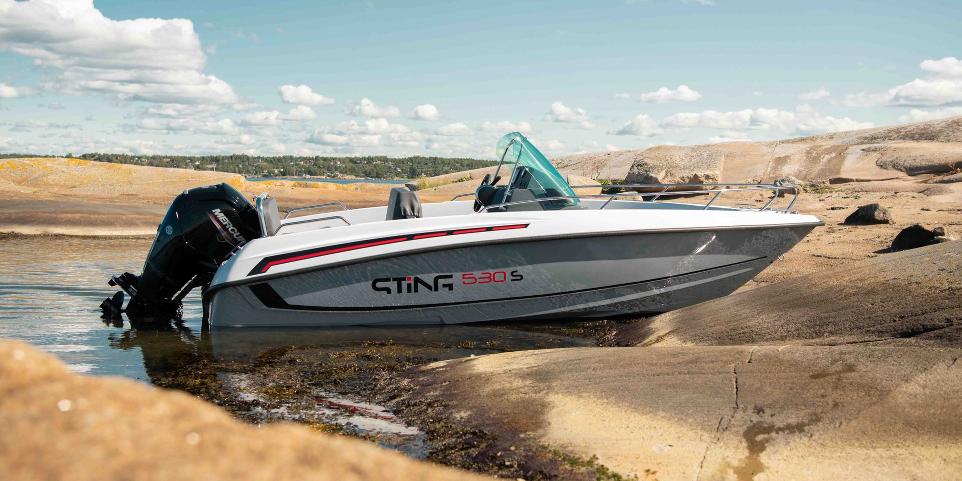 Design
The 530S is a practical and solid archipelago jeep, well suited for trips locally in the archipelago, and with plenty of space for passengers and luggage. The boat is characterized by the practical solutions of Sting, and gives you carefree days at sea.
The hull is characterized by the fact that it takes the sea easily while keeping you dry from sea spray. Good, functional living spaces both in the bow, under the cockpit, in the bench seat for driver and passenger, and not least in the aft bench mean that you can easily pack up and head out on a trip to the islands when the summer days are at their best.
At the same time, the space in the Sting 530S together with the range gives you a fantastic day trip boat.
The bow of the 530 S has a wide step, with a smart bow hatch that is comfortable to step on. The bow hatch conceals a storage compartment for ropes. Two steps take you down to the door, which is wide and has plenty of space.
The benches in the bow have comfortable cushions that you easily attach to the bench itself. If you order your 530 S with a sunbed, it comes with an insert cushion that is placed between the benches. Put the boat on the swing, and it's ready to enjoy the summer days in the sunbed.
High rows follow the hull side throughout the bow section and increase the perceived height of the freeboard. The console is placed somewhat to starboard, and has plenty of room for passage on the port side, as well as allowing you to pass on an elevated level on the starboard side. In front of the console you will find space for 4 fenders, and you get a neat and practical place to keep these when they are not in use.
The console can be tilted up towards the direction of travel, which gives you access to a larger living room to get luggage or shopping bags away from the door. This also has a large, open living room where you can put loose items that should be easily accessible. The 530 S can be equipped with a map plotter and you will find engine instrumentation and throttle/gear positioned for a comfortable driving experience.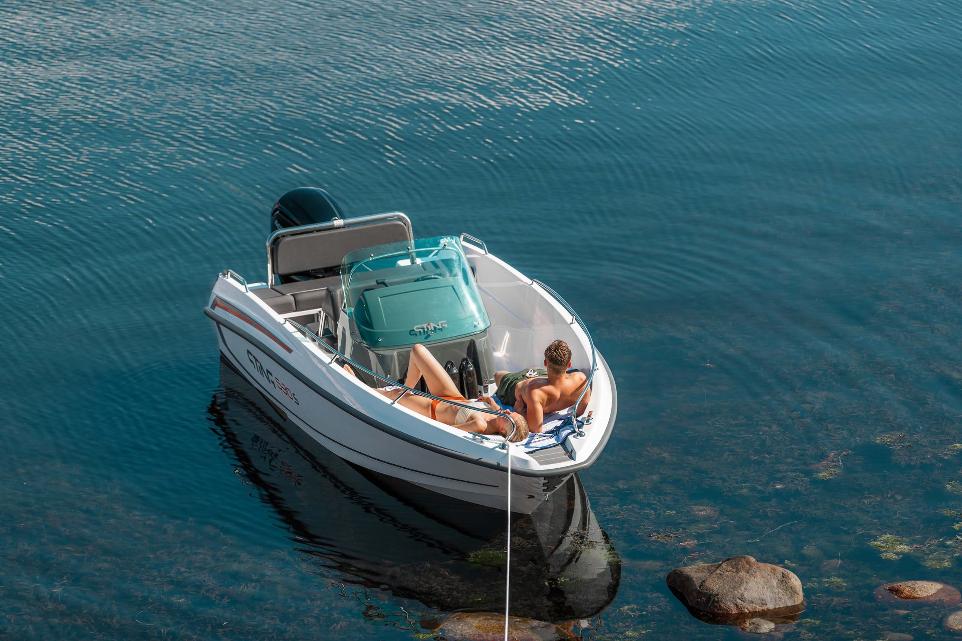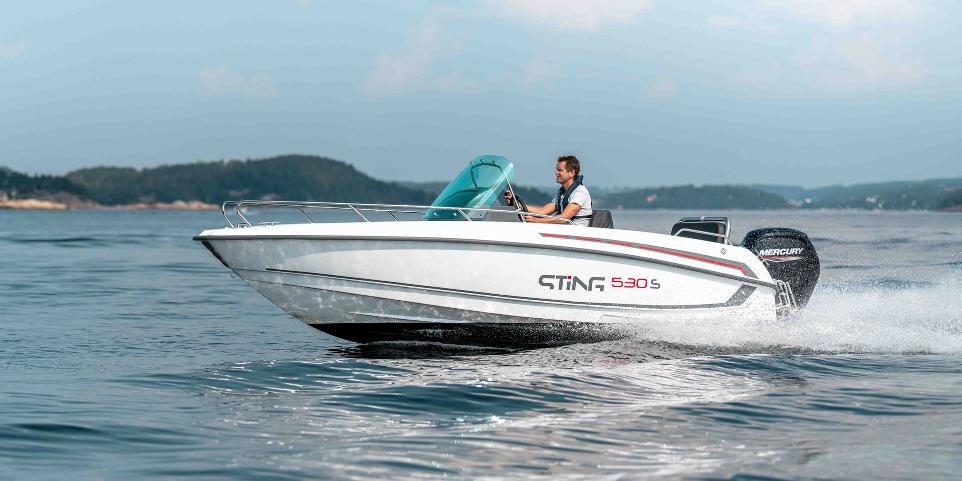 The aft bench is designed to provide good back support but also to provide easy passage to the place all the way aft. The cushions on the sides are removable and allow you to pass easily. The boat is equipped with a bathing ladder that can be easily folded out either from the boat or from the water.

Length 5.42 m

Beam 2.15 m




Net Weight 650 kg




Boat Height 1.87 m




Fuel Tank 70 L



Engine power 50 - 100 hp

single outboard installation

Engine Stem length L




CE Classification C




Max Pasengers 6




Max speed 35 knots

with Mercury 80 hp

Cruising Consumption 0.6 l / nm

at 25 knots with Mercury 60 hp