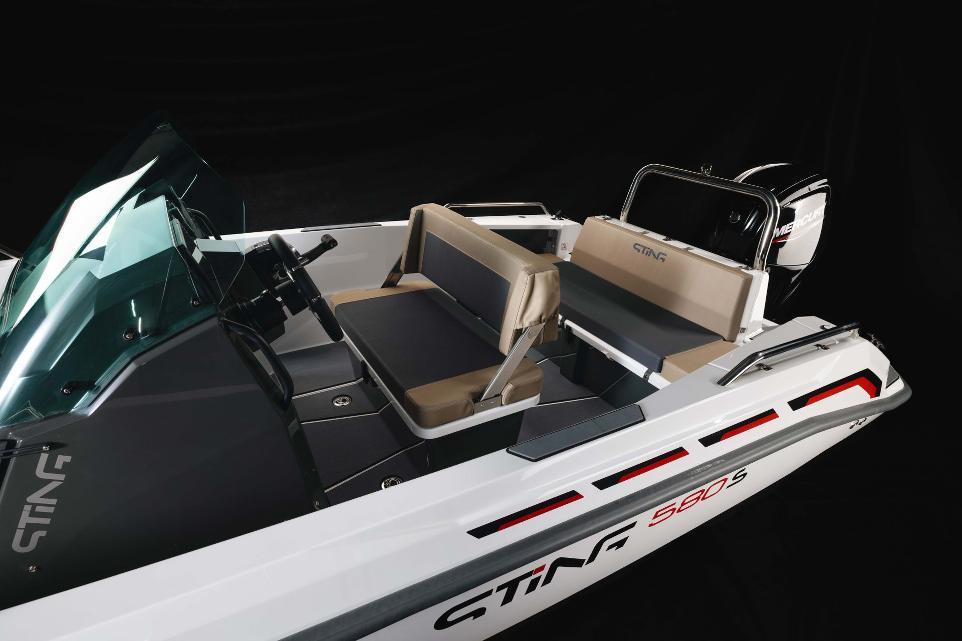 Design
Meet the new 580 S, the flagship of the archipelago jeep series from Sting. In the 580 S, we continue many of the well-established and smart solutions from the 485S and 530S, and also provide improved space and driver experience.
A wide, stable hull with good driving characteristics gives everyone on board a comfortable experience at sea. The motorization from Mercury's quiet 100 and 115 horsepower engines means that the Sting 580S has a soft and comfortable ride, both at slow speed and at cruising speed.

Practical driver's seat
The driver's seat has the advantage of a practical reversible/flippable backrest. This means that you reverse the sitting direction of 1-2-3 and have good back support at all times.
You also sit comfortably and get a good overview of the children's or grandchildren's bathing on the bathing platforms. In the driver's seat, you also have extra living room for storing luggage.
The bench also has a practical cover that you can quickly step on when you leave the boat.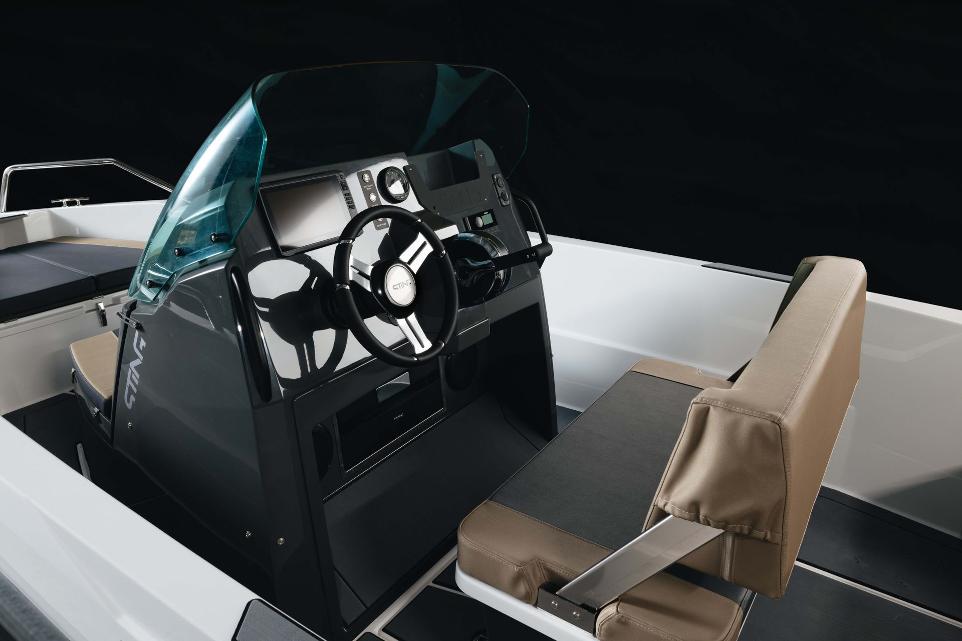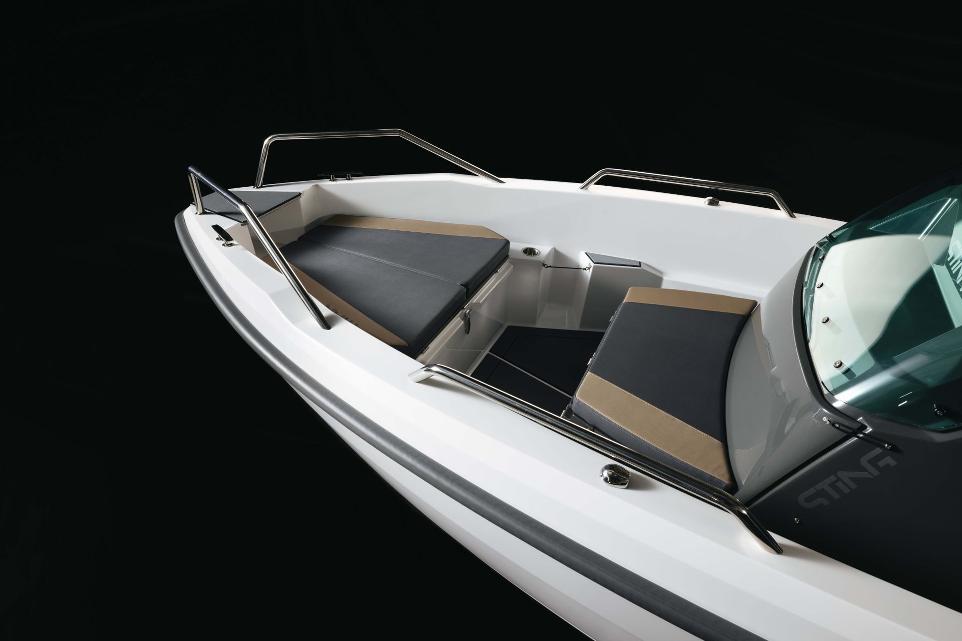 Sunbed in the bow; a place to enjoy the summer days
The new Sting 580 S has a large and comfortable foredeck, with good seating both while driving and when the boat is stationary. The included extra cushion expands the space in the bow, while the smart steps on the side of the hull mean that you can easily get in and out of the boat even with the sunbed installed. The steps also hide the boat's forward fender garages, and you'll find cup holders available next to the sun pad.
Length 5.84 m

Beam 2.23 m




Net Weight 896 kg




Boat Height 1.91 m




Fuel Tank 100 L



Engine power 100 - 115 hp

single outboard installation

Engine Stem length XL




CE Classification C




Max Pasengers 6




Max speed 40 knots

with Mercury 115 hp