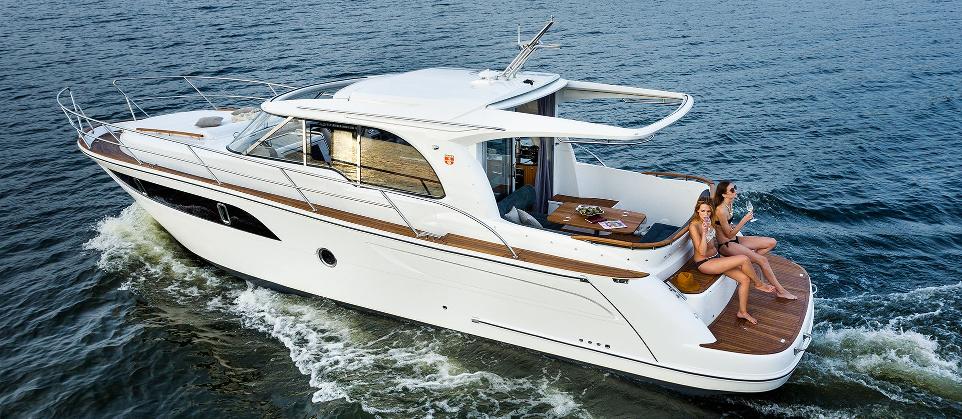 Design
The new Marex 375 is the largest motorboat from Marex. Its' design was based on the same design expression as the award-winning Marex 370 ACC. The idea has been to focus on the space above the deck. We have made room for two large seating areas in the boat. The main emphasis is that today's customers want to stay upstairs and not have a seating area below deck. Marex has also tried to give the boat a yacht feeling in the design of the bow and with the wide side deck. Seaworthiness of Marex 375 will be as good as the 370 ACC. It has a planning hull, built for single or twin engine with gear or shaft.

AWARDS
NOMINEE | POWERBOAT OF THE YEAR AWARDS 2016.
The expert jury of the European Powerboat of the year consisted of editor's from the leading European boat magazines: Barche a Motore (Italy), Båtliv (Norway), Boote (Germany), Marina (Switzerland), Neptune (France) and Yachtrevue (Austria). This prestigious prize is always awarded in the beginning of the year at Dusseldorf International Boat show.

NOMINEE | MOTORBOAT OF THE YEAR 2016

The awards are made by the technical team from Motor Boat & Yachting. All the boats that are nominated is tested by the magazine. The awards are firmly established as the motorboating industry's ultimate definition of excellence in design, innovation and manufacture.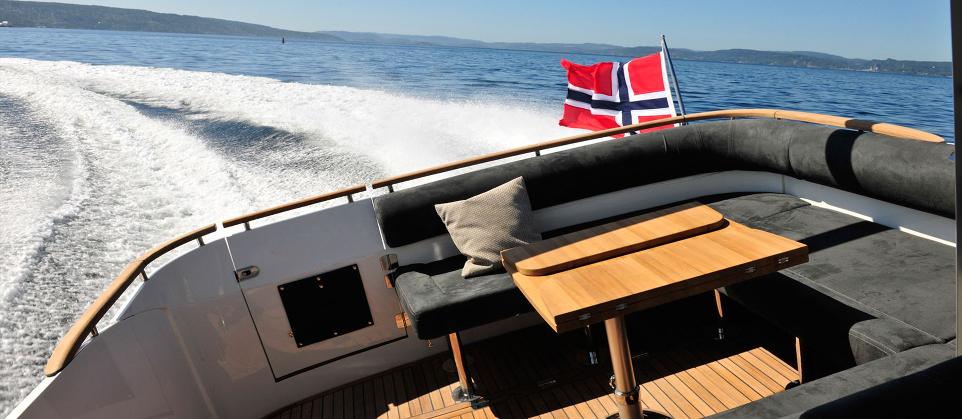 Specifications
Hull type Planning

Length 12.05 m

Beam 3.55 m




Depth 1.05 m




Displacement 7700 kg




Passengers 14




Berths 4 + 2




Fuel Tank 700 l




Water Tank 340 l




Water Heater 60 l




Blackwater Tank 150 L




Batteries 4x service, 1x per engine





CE Category B / C




Design Marex




Master bed (front cabin) 2,00+ x 150+ M

Guest bed (mid cabin) 2,00 x 1,90 M




Sunbed 1,65 x 2,40 M




Canopy headroom (front) 2.14 m




Cockpit headroom (minimum) 1.96 m

Front cabin headroom 2.00 m

Mid cabin headroom (changing area) 1.93 m

Toilet headroom 1.91 m

Outside cockpit 2.25 x 2.60 m

Bathing platform 0.85 x 3.00 m

Height without cradle incl. mast 4.30 m

Height above waterline without mast 2.90 m

Width of sidedecks (minimum) 0.28 m