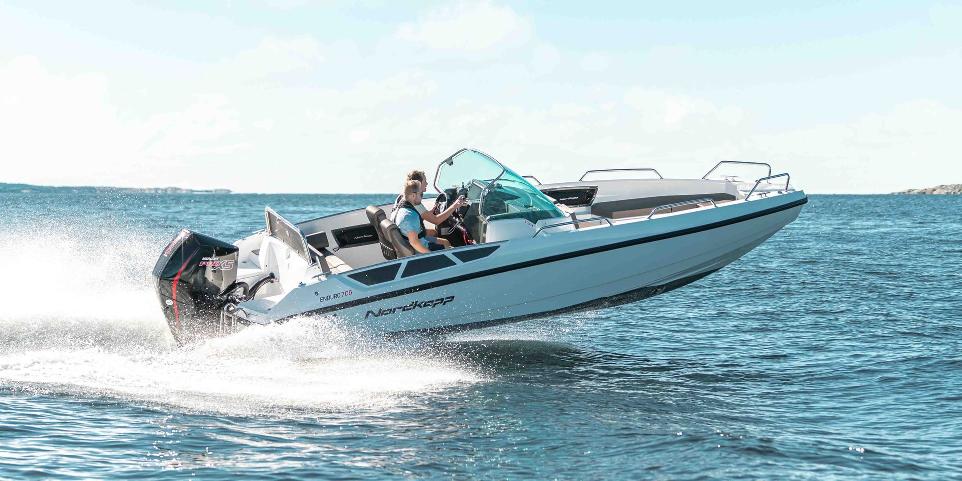 Design
The Enduro 705 is truly a driving experience and we like to call it the sports car of the sea. The over seven meter long hull gives you both a greater range and withstands rougher conditions.
Here you can tailor the level of comfort to your use, and in the Enduro 705 we give you one of the best boats to take advantage of warm days and summer evenings.
We promise you a comfortable and fun experience!

The sporting experience on every trip.
The tough Enduro 705 is a resilient driving machine with a 23.5 degree V hull, which gives the boat sporty driving characteristics while taking the waves in a soft and comfortable way. You get a good sense of control when you sit at the wheel in the Enduro 705, with a good overview of what is going on around you.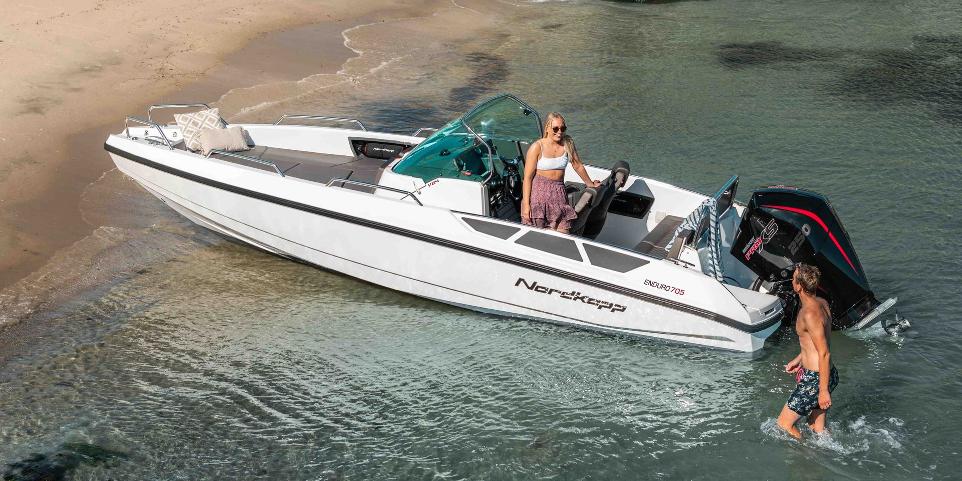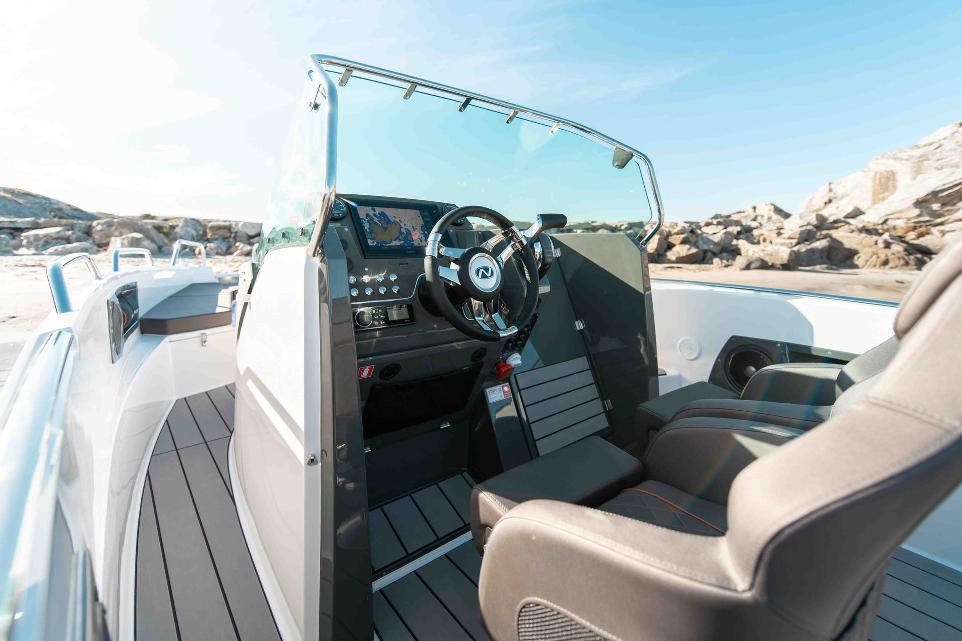 Focus on design and good solutions.
The Enduro 705 has a wide console that protects the driver and passengers well against the weather and wind. Inside the console there is a small cabin with e.g. toilet and here it is perfectly possible to get an electric water toilet and holding tank.
In front of the console, as on the other Enduro models, there is a separate room for a driving canopy for those who wish to equip the boat with it. The living room in the bench in front of the console is spacious and here you will also find the storage space for the sunbed, which easily turns the entire area in front of the console into a large sunbed.
The aft bench on the Enduro 705 has an integrated rain cover that is easily pulled over the bench seat on the aft deck. This allows you to quickly protect cushions against typical summer rain that comes unexpectedly.
Length 7.13 m

Beam 2.30 m




Net Weight 1150 kg




Boat Height 1.97 m




Fuel Tank 195 L




Water Tank 55 L




Septic Tank 39 L



Engine power 200 - 250 hp

single outboard installation

Engine Stem length XL




CE Classification C




Max Pasengers 7




Max speed 51 knots

with Mercury 250

Cruising Consumption 1.0 l /nm

at 30 knots with Mercury 200
EVERY Enduro 705 COMES FULLY EQUIPPED WITH

12V power outlet w/USB-outlet
Bathing ladder

Bow hook

Fire extinguisher

Bottom plug

Cockpit side windows

Drag hatch aft

Draw hatch bow

Electric bilge pump

Mooring package

Canopy garage

Console cover

Lanterns

LED switch

Manual bilge pump

Pillow set

Reaches

Chair covers

Toilet (portable)

Pull to aft bench
Configure your Nordkapp Enduro 705 and check the current pricelist and options.