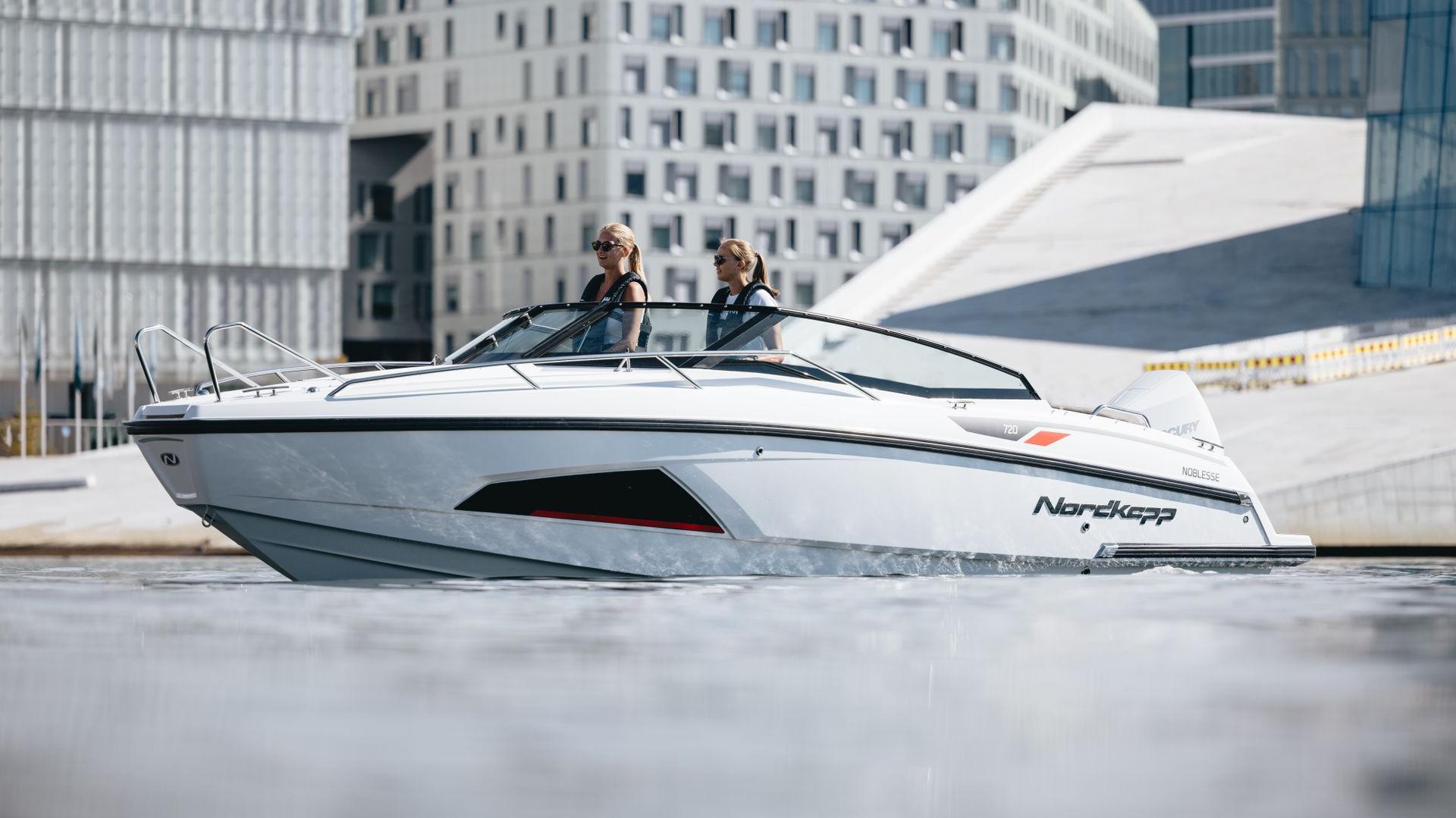 Design
Noblesse 720 is in many ways the very definition of a day cruiser. In the sunbed on the bow, you can dream away to a luxurious resort on the French Riviera while listening to your favorite tunes on a sunny summer's day. There is also a large sunbed on the aft deck and one on each bathing platform as well.
The actual layout of the boat is made for social moments and is an arena for good conversations. Whether you spontaneously want to spend the night in the archipelago or go on a longer trip, you are sure to get a good night's sleep in the spacious and cozy cabin.
With flexible driving characteristics, the boat feels sporty and easy to maneuver - a security for you when you are going into both natural harbors and marinas. You sit ergonomically as the driver of the Noblesse 720 and have a good overview in all directions.
Exterior design
For many, the Noblesse 720 is the very design gem from Nordkapp. Sporty and timeless lines with a touch of Scandinavian minimalism in combination with the Mercury Verado result in a captivating appearance..

Interior design
The lines from the exterior of the boat go well with the interior. High-quality materials and Scandinavian minimalism make the cockpit a very comfortable place to be.
Sporty hull
The deep V hull of the Noblesse 720 allows you to embrace demanding conditions at sea and enjoy the calm days.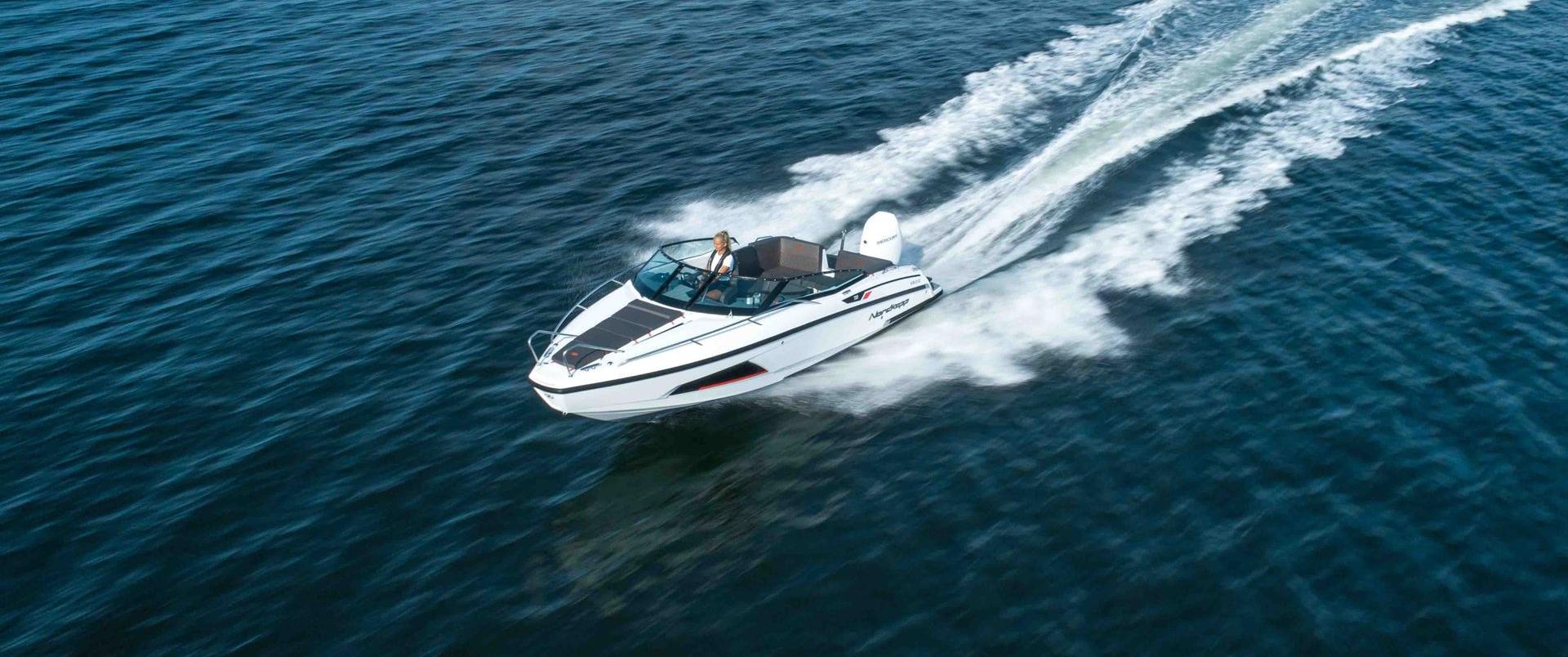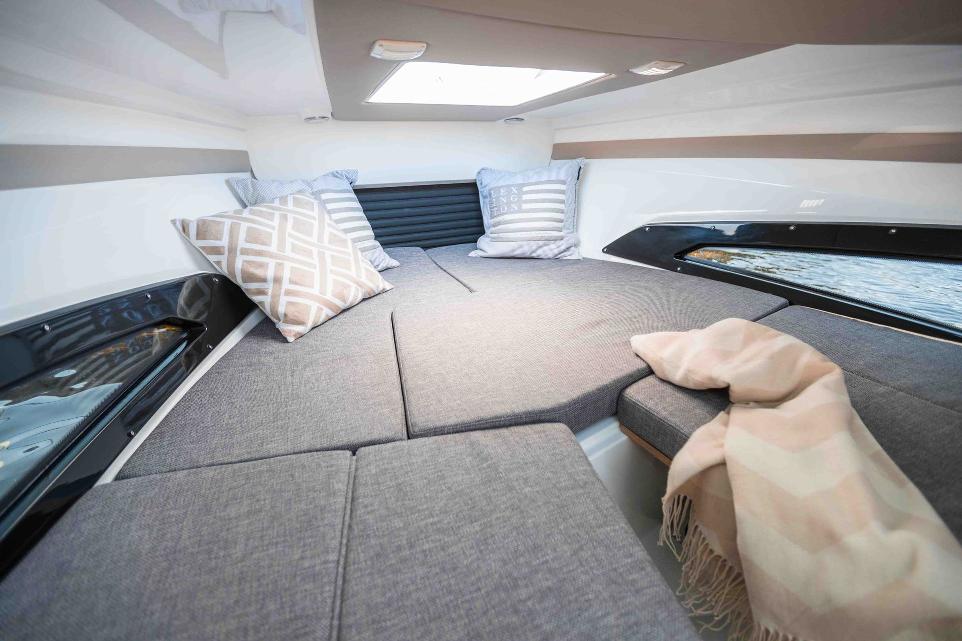 Every little detail counts
Noblesse 720 consists of materials handpicked from the top shelf - it gives surfaces a first-class finish. Our aim is to deliver a premium experience as soon as you board the boat with everything from the hatches and doors to the fabric on the cushions and the feeling of holding the steering wheel.
Your second home
Lots of natural light, the choice of materials and colors ensure that the cabin is perceived as cozy and comfortable. When night comes, you simply cover the windows and are ready for a good night's sleep in your second home.
The large, open deck on the Noblesse 720 invites you to long, pleasant days at sea. The large U-shaped sofa allows all passengers to sit facing each other and the table can be set for 4 people. In other words, everything is ready for good conversations while the sun sinks on the horizon.

Length 7.14 m

Beam 2.63 m




Net Weight 1480 kg




Boat Height 1.84 m




Fuel Tank 182 L




Water Tank 40 L



Engine power 200 - 250 hp

single outboard installation

Engine Stem length XL




CE Classification C




Max Pasengers 7




Max speed 51 knots

with Mercury 250 hp V6

Cruising Consumption 1.1 l / nm

at 30 knots with Mercury 200 hp