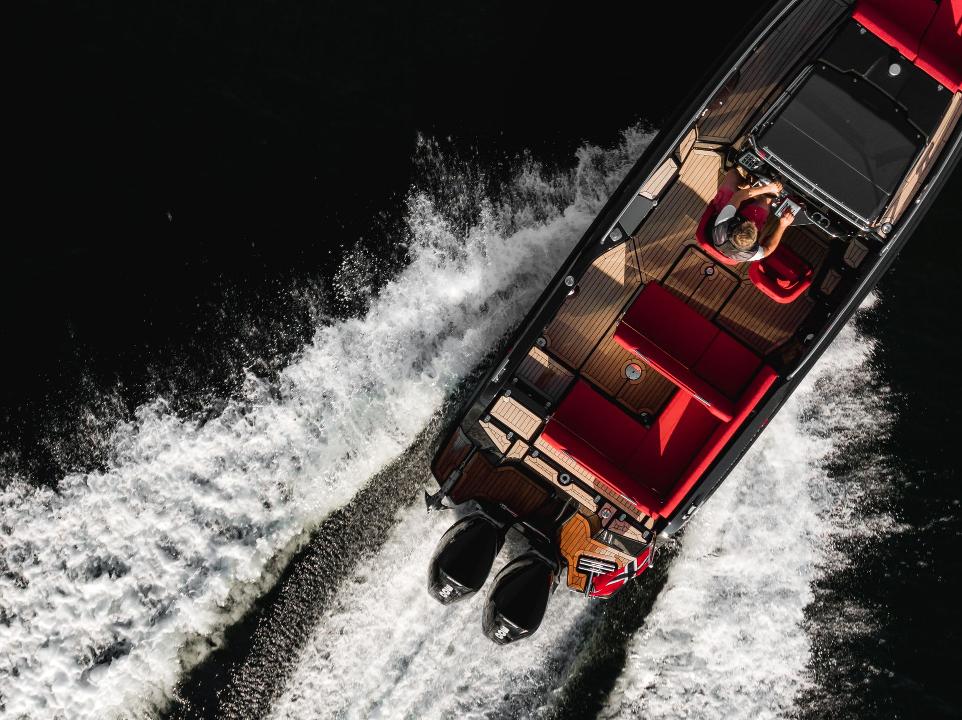 Design
The X-26 S gives you perfect harmony in design and functionality. Dazzling driving characteristics with large social areas and a smart cabin enable long and memorable days on the water. This is the boat for the fun-loving boaters seeking flexible solutions to quickly turn a large social stern into a large sunbed.
"The X-26S has certainly succeeded, with one of the cleverest cockpit layouts we've seen on any boat this size. By offsetting the helm station to starboard, the designer has created a flat, unobstructed walkway along the port side that stretches from stem to stern, giving all the safety and ease of access benefits of a walkaround model without stealing space from both sides."
-Motor Boat and Yachting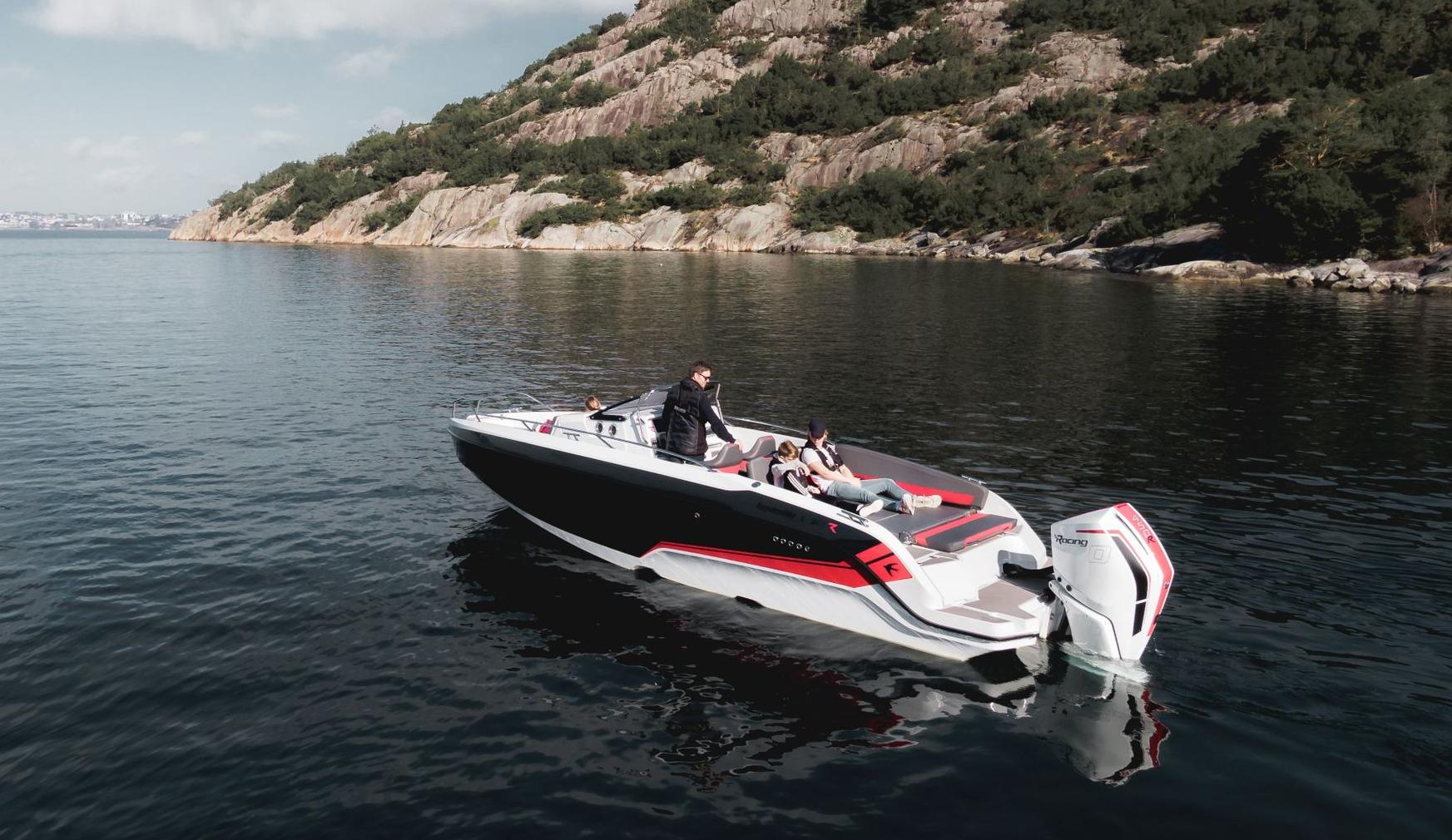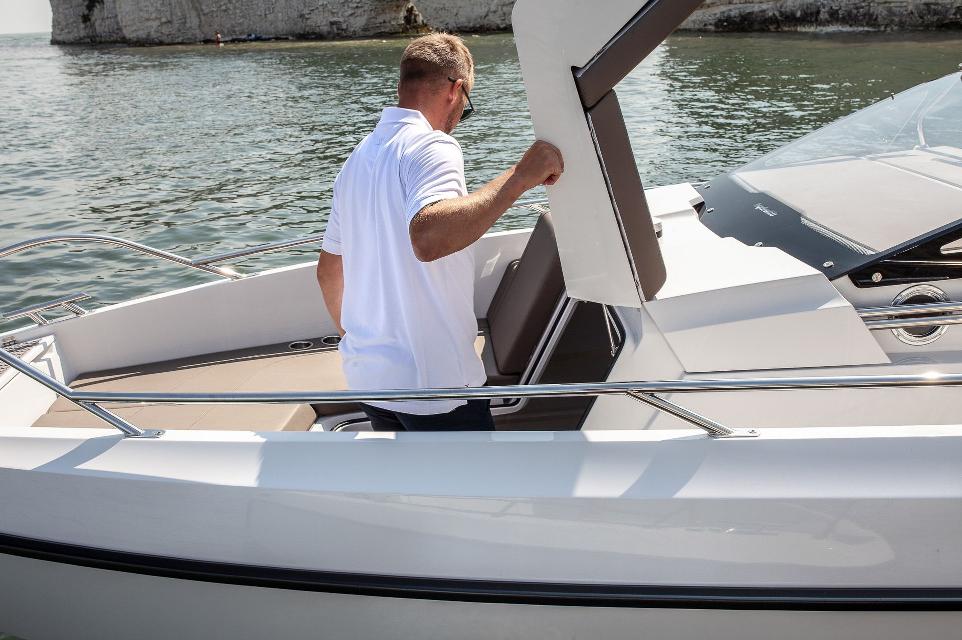 Hydrolift X–26 S is the ultimate expression of social grace; charming, flexible, gracious and entertaining. A winner in any situation, be it a social trip with friends, having fun with watersports, a day out with the family or a weekend cruise. Unique driving characteristics are created through our well-known hull design and also gives you a sensible consumption even with powerful V8 engines.
One boat – many options. Flexibility and choices will be at the heart of the Hydrolift X–26 model. A smart modular design makes it easy to customise the upholstery, interior finishes, pantry, cabin and deck layout to your requirements.
Perfect harmony in design and functionality.
Length 8.11 m

Beam 2.45 m




Net Weight with Mercury 250 1.900 kg




Boat Height 2.30 m




Fuel Tank 350 L




Water Tank 40 L



Engine power 250 - 600 hp

single or twin outboard installation

Engine Stem length single XL or twin L




CE Classification C




Max Pasengers 8




Max speed 72 knots

with twin Mercury 300 V8

Cruising Consumption 0.9 l /nm

at 40 knots with Mercury 250